On Wednesdays, I typically go out into my Smyrna community looking for great homes to tour and potentially show my clients. The primary reason I recommend Smyrna is because of the beautiful homes, safe neighborhood, the potential for growth, and general love for my city. It's an ideal city for families and individuals looking to set roots.
On this trip, I toured a beautiful white house in a quiet neighborhood near the Smyrna Village. The home has a great midsize yard both front and back. There are 5 spacious bedrooms perfect for a large or growing family with 4 bathrooms. The main-floor is open and inviting featuring a modern kitchen with oversized island (my favorite), bulter's pantry, breakfast area, large living room with fireplace, and formal dining room. Behind the living room is a main floor guest room with full bathroom. The breakfast area and living room have their own large double glass doors going to the back deck overlooking your neighbors.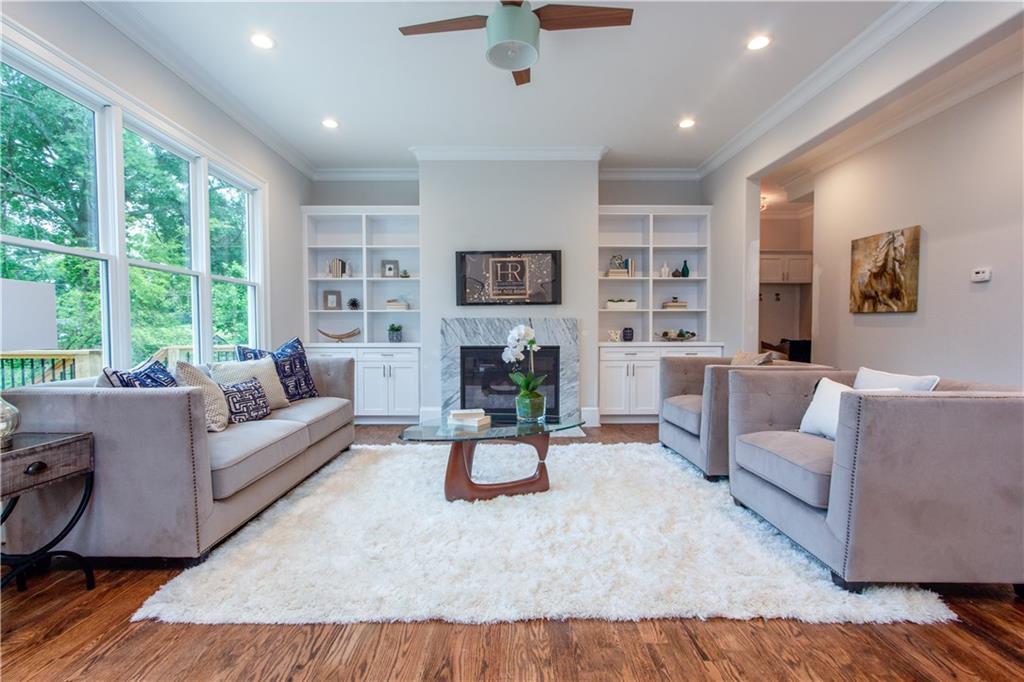 The home has a large unfinished basement with area for another full bedroom and bathroom. This home definitely gets a A for space, design, and livability. This is the type of home I plan on having in the future for my growing family. There's a craftsmanship and attention to detail in this home that is very noticeable. Contrasting the white exterior and cabinets are oak colored hardwood floors, multiple fixtures with a teal blue accents, light gray walls and backsplash, a beautiful stone countertops with gray movement, and more. A keen designer eye and beilif that less is more is very apparent.
The master bedroom is located upstairs with plenty of space for a king size bed and sitting area. The on-suite features double sinks, large standing shower, and luxurious soaking tub framed by a wide picture window.
FMLS #: 6009235 / All images were pulled from the FMLS website.